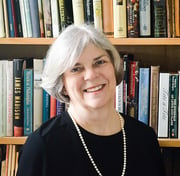 Kim Burdick, Former PTPDE Executive Director
After receiving her MPA from the University of Delaware's College of Urban Affairs, Kim Burdick staffed the Delaware Governor's International Trade Council for ten years, later becoming a Board member of World Trade Center Delaware. Affiliated with People to People since its founding by Kathleen Meyer c1985, Kim became Executive Director of People to People Delaware in 2017. As Executive Director, her work included fundraising and public programming. Highlights included "Meet & Greet" programs for international scholars from the U.S. Department of State's SUSI programs, and bringing Mary Eisenhower, and later, her son Merrill Atwater, both International Chairmen of PTPI, to Delaware. In 2020, she was honored at U.D.'s Global Studies Department's "Best of UD Global" celebration. A well-known historian, Kim served from 1999-2009 as Project Director and President of the nine-state, DC and France organization, National Washington-Rochambeau Revolutionary Route Association. Mrs. Burdick was awarded Les Palmes Académiques by French Ambassador Pierre Vimont and Consul General, Michel Schaffhauser, at Yorktown Days in October 2009. Kim and her husband, Dr. Ralph Burdick, have been the Resident Site Managers of the historic Hale Byrnes House in Stanton, Delaware since 2008.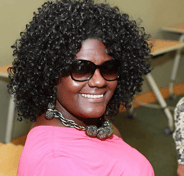 Annette Fletcher
Annette Fletcher Bio Coming Soon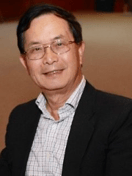 Floyd Ho
Floyd Ho Bio Coming Soon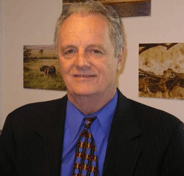 Patrick Kelly, Esq.
J. Patrick Kelly is the retired Vice-Dean and Professor of International Law at the Delaware Law School of Widener University. Professor Kelly received his J.D. degree from Harvard Law School and a B.A. from the University of Delaware. He has served as Counsel to the House Banking Committee of the U.S. House of Representatives and Assistant to the Director of the Bureau of Consumer Protection, Federal Trade Commission. He received a Fulbright Professorship to teach at Makerere University in Kampala, Uganda. He founded and has directed the Nairobi International Law Institute and founded the Sydney International Law Institute. His academic writings are primarily in international legal theory, international trade, and government regulation. He is admitted to practice in the District of Columbia and the United States Supreme Court as well as an associate member of the Delaware Bar Association where he has served as Chair of the International Law Section. His articles have appeared in many international law journals including those of Yale, Virginia, Duke, Cornell, Northwestern and Michigan law schools.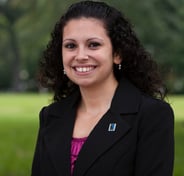 Kimberly Lopez
As the program manager for Rodel, Kim helps to implement projects that improve education quality and outcomes for students in Delaware and beyond. Prior to joining Rodel, she worked on making college accessible for historically underrepresented groups through roles with TeenSHARP and the University of Pennsylvania admissions office. Kim has a Bachelor of Science degree in Industrial and Labor Relations from Cornell University and a Master of Social Policy from the University of Pennsylvania. She serves on the board for First State Montessori Academy and as an advisory board member for the Delaware Chapter of People to People International. As a child of a Mexican immigrant and someone who advocates for educators, students, and families from many different cultures and backgrounds, Kim deeply believes in the mission of People to People. Kim lives in Middletown with her husband Juan, their son Isaac, and their fur babies, Kiko and Bullwinkle.

Marilyn Stadalius
Marilyn Stadalius Bio Coming Soon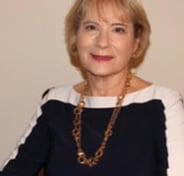 Carla Stone
Carla Stone Bio Coming Soon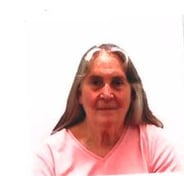 Michele Weiner
My life's work is in the field of education. I taught in the Virginia Beach City Schools and the Brandywine School District as a high school English teacher. In addition, I worked in Learning and Development and Human Resources in the private sector. Since reading in high school The Autobiography of a Yogi by Paramahansa Yogananda, I have had a keen interest in other cultures and their values and spiritual beliefs. I believe that every human being is a manifestation of the Divine. I look forward to being of service in the role of Advisor and exploring the rich diversity of our world's cultures.