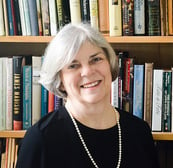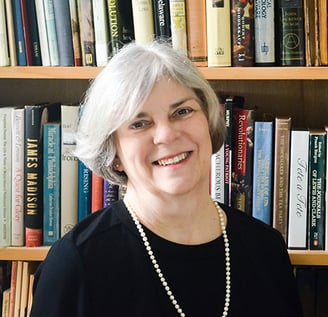 Kim Burdick, Former PTPDE Executive Director
After receiving her MPA from the University of Delaware's College of Urban Affairs, Kim Burdick staffed the Delaware Governor's International Trade Council for ten years, later becoming a Board member of World Trade Center Delaware. Affiliated with People to People since its founding by Kathleen Meyer c1985, Kim became Executive Director of People to People Delaware in 2017. As Executive Director, her work included fundraising and public programming. Highlights included "Meet & Greet" programs for international scholars from the U.S. Department of State's SUSI programs, and bringing Mary Eisenhower, and later, her son Merrill Atwater, both International Chairmen of PTPI, to Delaware. In 2020, she was honored at U.D.'s Global Studies Department's "Best of UD Global" celebration. A well-known historian, Kim served from 1999-2009 as Project Director and President of the nine-state, DC and France organization, National Washington-Rochambeau Revolutionary Route Association. Mrs. Burdick was awarded Les Palmes Académiques by French Ambassador Pierre Vimont and Consul General, Michel Schaffhauser, at Yorktown Days in October 2009. Kim and her husband, Dr. Ralph Burdick, have been the Resident Site Managers of the historic Hale Byrnes House in Stanton, Delaware since 2008.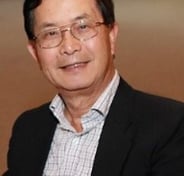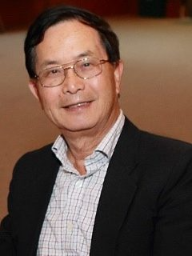 Floyd Ho
Floyd Ho Bio Coming Soon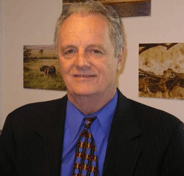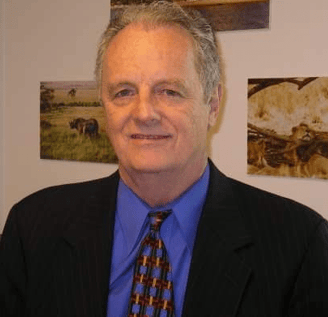 Patrick Kelly, Esq.
J. Patrick Kelly is the retired Vice-Dean and Professor of International Law at the Delaware Law School of Widener University. Professor Kelly received his J.D. degree from Harvard Law School and a B.A. from the University of Delaware. He has served as Counsel to the House Banking Committee of the U.S. House of Representatives and Assistant to the Director of the Bureau of Consumer Protection, Federal Trade Commission. He received a Fulbright Professorship to teach at Makerere University in Kampala, Uganda. He founded and has directed the Nairobi International Law Institute and founded the Sydney International Law Institute. His academic writings are primarily in international legal theory, international trade, and government regulation. He is admitted to practice in the District of Columbia and the United States Supreme Court as well as an associate member of the Delaware Bar Association where he has served as Chair of the International Law Section. His articles have appeared in many international law journals including those of Yale, Virginia, Duke, Cornell, Northwestern and Michigan law schools.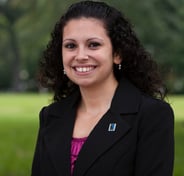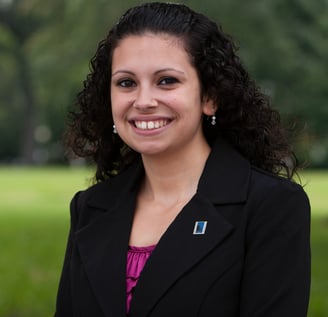 Kimberly Lopez
As the program manager for Rodel, Kim helps to implement projects that improve education quality and outcomes for students in Delaware and beyond. Prior to joining Rodel, she worked on making college accessible for historically underrepresented groups through roles with TeenSHARP and the University of Pennsylvania admissions office. Kim has a Bachelor of Science degree in Industrial and Labor Relations from Cornell University and a Master of Social Policy from the University of Pennsylvania. She serves on the board for First State Montessori Academy and as an advisory board member for the Delaware Chapter of People to People International. As a child of a Mexican immigrant and someone who advocates for educators, students, and families from many different cultures and backgrounds, Kim deeply believes in the mission of People to People. Kim lives in Middletown with her husband Juan, their son Isaac, and their fur babies, Kiko and Bullwinkle.


Marilyn Stadalius
Marilyn Stadalius Bio Coming Soon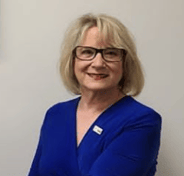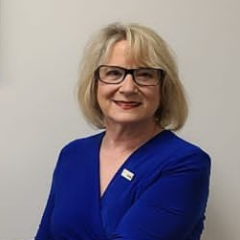 Carla Stone
Carla Sydney Stone is the President of the World Trade Center Delaware (WTC Delaware) where she leads the WTC Delaware and serves members and companies from all sectors in Delaware and the surrounding region to numerous international organizations and government agencies, as well as regional and state and non-government organizations and the Delaware Legislature. Recently reappointed by the US Department of Commerce to the Mid-Atlantic District Export Council, she is a World Bank Group Private Sector Liaison Officer and serves on the Temple University Center for International Business Education and Research Advisory Board. She also leads the WTC Delaware's partnerships with the Export-Import Bank of the United States (EXIM); United States Trade and Development Agency (USTDA) Making Global Local Partnership; the US Department of Commerce U.S. Trade and Investment Strategic Partnership, and the U.S. International Development Finance Corporation (DFC). Prior to joining WTC Delaware, Ms. Stone was an organizer of the NATO Science for Peace and Security Program "Benchmarking Telemedicine: Improving Health Security in the Balkans," and is editor of the book by same name, published by NATO, IOS Press, in October 2017. Her international career spans over 30 years in every continent except Antarctica, primarily at the intersection of engineering, public health, education, and the environment. She began her career in the minerals industry as an underground mining engineer in Appalachia. She has been honored by the University of Agronomical Sciences and Veterinary Medicine of Bucharest, Romania, with an Honorary Doctor Degree, its Gold Medal of Honor, and a special Commendation for her work in that country. Ms. Stone also has been honored by the US Small Business Administration with the "Exporter of the Year Award," and, by Cankiri Karatekin University, Turkey, and People to People International. The author or editor of more than 40 books and technical papers, Ms. Stone is a graduate of Columbia University's (New York) Henry Krumb School of Mines, with a B.S. degree in Mining Engineering, Geophysics Option, and M.S. degree in Mining Engineering and Mineral Economics. She is a sought-after speaker on the subjects of international trade, telemedicine, cross-border standardization of regulation for the certification of personnel in the environmental sector, as well as telemedicine and sustainability.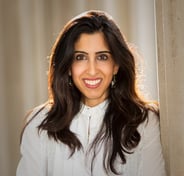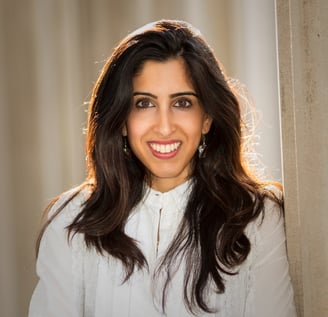 Gigi Tewari, Esq.
Professor Tewari received her B.A. from Cornell University, her J.D. from Fordham Law School, and her M.F.A. in Writing from Columbia University School of the Arts. She teaches and writes as an interdisciplinary legal scholar, writer, and poet in the areas of contract law, professional responsibility, gender, and racial equity, and justice. Her most recent publications include Law and the New Urban Agenda (Routledge 2020) with endorsement by UN-Habitat Executive Director Maimunah Mohd Sharif, The Ethics of Gender Narratives for U.S. Corporate Boards [16 N.Y.U. J. L. & B. 221 (2019)], and Formality and Geopolitics, two sociopolitical poems in Michigan Quarterly Review. Following law school graduation, Professor Tawari clerked for New York State Supreme Court Justice Jaime A. Rios. She thereafter practiced with New York City's Office of Corporation Counsel, the Washington D.C. Office of the Attorney General, and served as an Administrative Law Judge for the New York State Department of Labor. She is admitted to practice law in New York, New Jersey, and Washington, D.C. She also served as the Director of the Urban Law Center at Fordham Law School, where she launched the Women in Urban Law Leadership Initiative and collaborated with UN-Habitat on projects focused on urban planning laws. In 2019, she was a Visiting Artist Scholar at the American Academy in Rome and founded the Narrative Justice Project, with non-profit status through the New York Foundation for the Arts, to support collaboration between artists and lawyers for dialogue vital to justice and humanity. She has spoken on numerous topics, including feminist lawyering, narrative justice, inclusivity on corporate boards, and equal pay as a human right.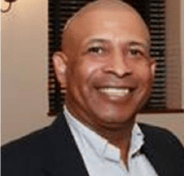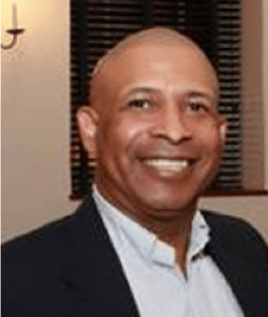 Michael Lynch
Michael Lynch is an International Consultant and serves on the Board of People to People International, Delaware Chapter, the Cecil College Multicultural Student Advisory Board and he is a member of the Delaware African Coalition. Mr. Lynch has coordinated numerous programs with the Indonesian Embassy in Washington, DC to foster better understanding between the Indonesian Community and diverse organizations in Maryland and Delaware. Mr. Lynch has and is currently working with the Maryland Governor's Commission on Asian Pacific American Affairs to foster better understanding and engagement with the Asian Pacific Community residing in the US. He also consults and advises the chairman of the Governor's Delaware African Caribbean Affairs Commission and its members. Mr. Lynch has engaged with dignitaries from South Africa, Mozambique, Botswana, Cote d'Ivoire, Nigeria, Senegal, and Liberia regarding a number of initiatives. He has coordinated events and programs with the Namibian Embassy to promote better understanding, trade and commerce. Mr. Lynch is an outspoken advocate for doing business in Africa and he foresees Africa as contributing significantly to the global economy. A graduate of North Georgia College, Mr. Lynch was commissioned as an Officer in the US Army where he served in numerous capacities in the United States, Europe and South West Asia. He currently resides in Newark, Delaware where he is extensively involved in promoting positive international relations and engagement.
Anna White
Bio Coming Soon