From Our Board
It is our privilege to say a few words about our past co-presidents, Dr. Saleem Khan and Mrs. Jean Raleigh. What a terrific leadership team they were and how fortunate PTPDE has been to have them at the helm of our group for close to three years.
Jean and Saleem became co-presidents at a time of crisis and transition for our Board in August of 2019. They both showed up at the emergency Board meeting and without hesitation agreed to take on these responsibilities. It was the mark of true leadership.
Both Jean and Saleem embody the spirit and values of People to People in their work as Citizen Diplomats and their pursuit of Peace through Understanding in the many diverse roles in their lives. They both lead with love and they bring light into our challenging world. It has been a privilege and a great pleasure to serve on the Board with them and to call them friends.
The Board presented Jean and Saleem with gift cards as a token of our appreciation.
Tribute to Jean
This is Jean's second tenure as co-president of PTPDE. Her first term was from 2007-2009. Like Saleem, Jean has been deeply involved with PTPDE for many years.Jean has a remarkable legacy at PTPDE. One of her biggest contributions was the Families of the World Program. This was an educational and artistic program that taught children about cultures and countries from all over the world. It was offered over many years with diverse partners such as the Delaware Contemporary Museum and the Girl Scouts of America. This dynamic program reached countless children in our state combining fun and learning. Jean has been an energetic and creative leader.
She has grown our Circles of Understanding and has led many of them including our Circle of Understanding in Switzerland exploring the challenges of professional musicians during the age of Covid. The wonderful musicians who led this program will be offering a recital at our Yuletide at Winterthur event this December. Jean very quickly spearheaded our fundraising program shortly after the earthquake in Haiti last year. Jean is not only talented at growing programming; she is a master in many organizational areas.
Jean has been instrumental in growing our social networking footprint and has been intimately involved in revamping our website. There is no job too detailed or mundane to escape her attention. She led the effort to update our by-laws and she was a leader in assessing insurance needs for the Board. Jean has lived internationally, she is engaged politically and she embraces the values of curiosity, inclusiveness, acceptance of others and global engagement. Jean takes it all on with grace, good humor and infinite appreciation and encouragement of those on her team.
Jean leads with assertiveness and confidence combined with kindness, thoughtfulness. and generosity. For all of these reasons she received the Superhero for Peace at our Peace week event last year.
Tribute to Saleem
Saleem is always generous with his time and his contributions. When there has been a need at PTPDE we can always count on Saleem to show up. Saleem in a great problem-solver and always works to be part of the solution.
Saleem is a remarkable networker. He is a master networker and is deeply engaged in many organizations such as the mental health community, the Islamic Society, the Poetry Community to name just a few. But to say he is networked does not fully capture his role. Saleem is viewed as a distinguished and beloved leader in many communities in our state.
When the Board has needed specific talent Saleem has recruited wonderful. Naveed Baquir joined and became our technical guru; when we needed to do an audit Saleem found an accountant who provided services without pay. He quickly formed a panel of 4 people to provide a Circle of Understanding on South Asia which was one of our best attended events. He was involved in recruiting Aisha Al-Hajjar, our new Executive Director and those are just a few examples.
Saleem is a philanthropist and has been very generous to our organization and many others. He is a poet and was nominated to be poet laureate of the state of Delaware.
Saleem is a wise and skilled leader but he also diplomatic, thoughtful, kind and deeply empathic. For all of these reasons he was honored with the People Helping People Award at PTPDE in 2019.
People to People Delaware is pleased to announce Board member, Mary Cella received the Superhero for Peace Award at our annual Peace Week event this year. Mary has been a dedicated and active member of our Board and our Advisory Board for over twelve years. She is a gifted leader and has been tireless with her time and expertise. Mary is a lightning rod in our organization and is usually at the center of planning, problem-solving and crisis management.
She has a unique talent for assessing peoples' strengths and finding the best role for them in our group. Mary has a huge heart. She is consistently generous with her time and she is thoughtful and effective in interacting with people.
Mary is on the Advisory Board with the BTL Foundation, she is a volunteer with the American Red Cross and the Wilmington University Alumni Association and she has assumed many leadership roles in her 55+ neighborhood in Newark, DE.
Mary Cella embodies the spirit of Citizen Diplomat and People to People is fortunate to have her on our team.
Seen Above: Dr. Saleem Kahn
From Left to Right:
Sharon Cooper, Dr J. and Mary Cella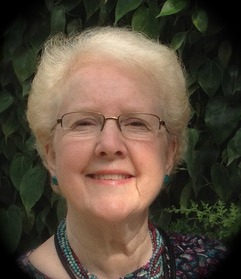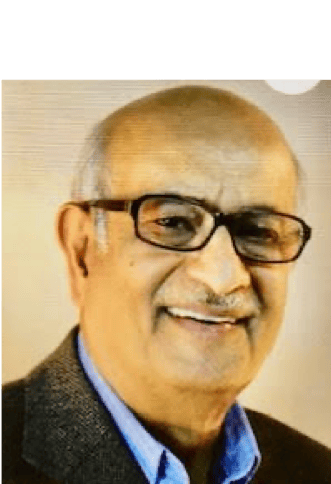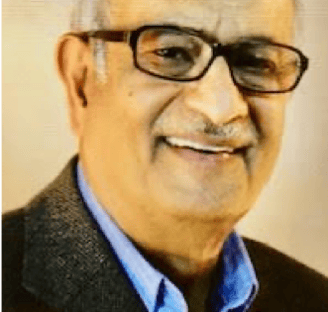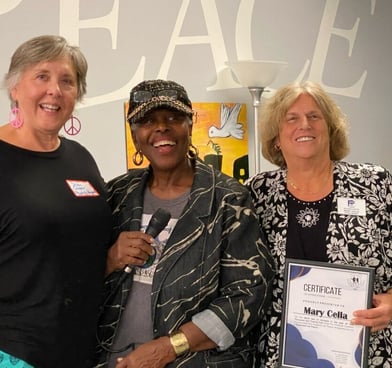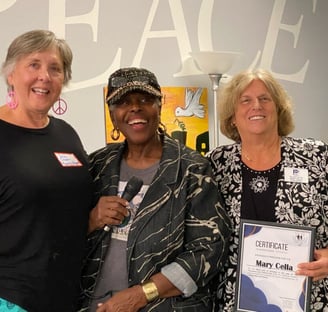 Announcement: Mary Cella receives the Superhero for Peace Award
Announcement:
Arab American Heritage Month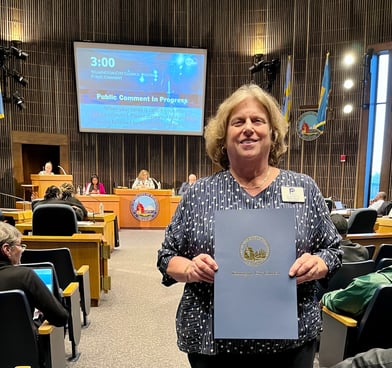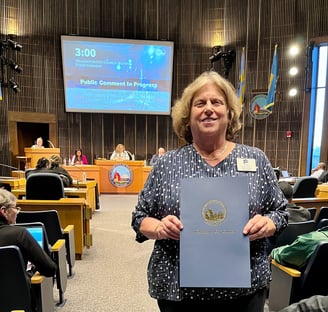 Pictured Above: Mary Cella
Press Release
April 20, 2023
People to People Delaware was honored to receive a Resolution from the Wilmington Delaware City Council in recognition of their work in supporting Arab American Heritage month. Accepting the Resolution on behalf of PTPDE was Mary Cella, Board Member, who is of Lebanese descent.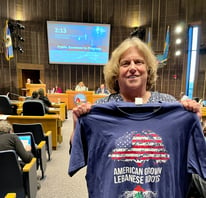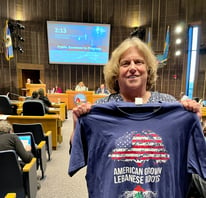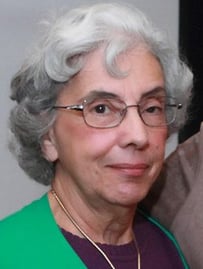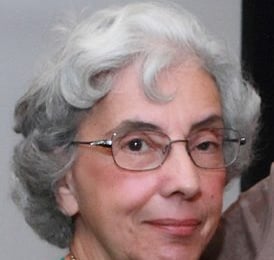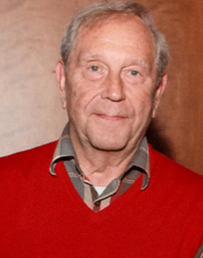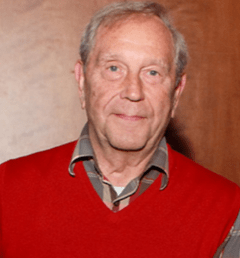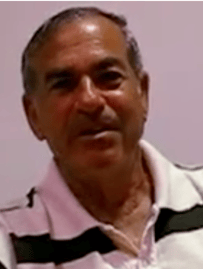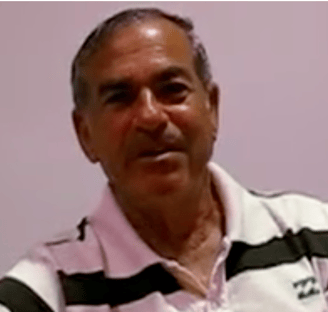 PTPDE Honors People Helping People