Do More 24: Funds for Refugees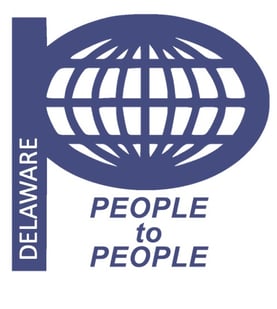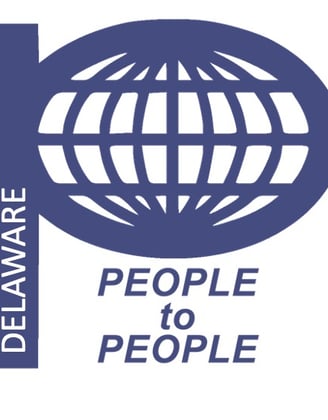 February 2023
Dear Members and Friends of People to People Delaware,
Do More 24 is almost here! The refugees in Delaware need your help. As a current board member and teacher, I can attest to how strong refugees that come to America are. I have seen firsthand the perseverance and hard work that each of these individuals exhibits and the courage that they must find as they navigate unchartered territory to seek a better future.
What can you do to help refugees who have fled from Ukraine and other parts of the world who have come to our own state of Delaware? Support Jewish Family Services' RISE Program (Refugee Integration and Support Effort).It is time for People to People Delaware's campaign to raise money for this worthy cause.
Our campaign will run through Do More 24, Delaware's Giving Day. This is a 24-hour day of giving designed to help nonprofits in our state raise money to support their programs. This day of giving starts on Thursday, March 2, 2023, at 6 p.m. and ends on Friday, March 3, 2023, at 6 p.m. You can help the refugees currently resettling in Delaware and the refugees who will be coming in the very near future by going directly to PTPDE's page on the Do More 24 website and making a donation.
This is the url: https://www.domore24delaware.org/fundraisers/funds-for-refugees.DoMore24 Delaware is offering to make additional donations to PTPDE's campaign if there are individuals who donate at specific times.
If you donate between 6 pm to 11 pm Thursday, there is another chance for PTPDE to win an additional $500 donation. If you donate during the "Magic Hour" at 3 am on Friday, PTPDE will get an extra $100 donation! I plan to donate during that hour.
If you donate between 1 pm to 2 pm on Friday, we will get an additional chance for an additional $500 donation. It's easy; it's fun; and it can change the lives of refugees living in our own state!
If you have questions about our campaign, you may contact Erin Zoranski at peopletopeopledelaware@gmail.com.Your donation will be a humanitarian activity and an act of unconditional friendship. This is what PTPDE is all about. Show that you care. Donate through Do More 24!
Sincerely,
Erin Zoranski, Project Co-Lead, Board Member
Michele Weiner, Project Co-Lead, Board Advisor