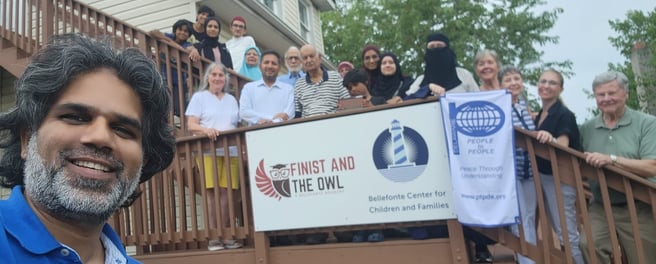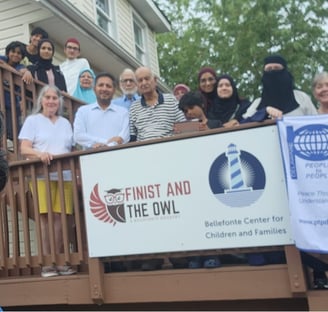 People to People Delaware (PTPDE) welcomed new members at a social gathering on July 29, 2023 hosted by the Finist and the Owl Bookery at 811 Brandywine Blvd. in the Bellefonte neighborhood of Wilmington, Delaware .
In addition, Dr. Saleem Khan was present for a book signing ceremony of his recent book titled Against the Odds, A Story of Courage, Faith, and Resolve. This heartwarming book is a documentary memoir of the life struggles and achievements of Dr. Saleem's father, who was able to make many contributions to the field of horticulture, improving the lives of many in Pakistan and neighboring countries. His father grew up in poverty, but with his tremendous resolve, he was able to get an advanced education and his work lives on as a legacy helping multitudes of people.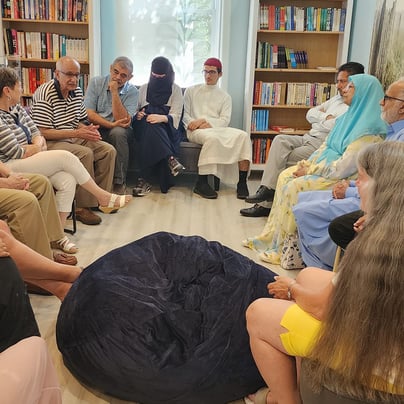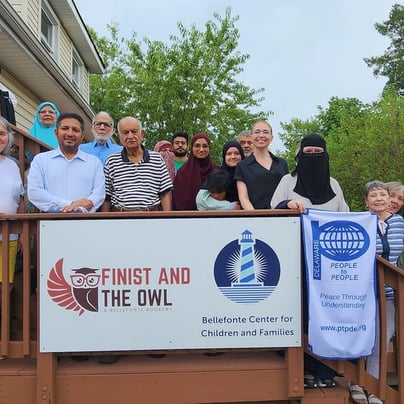 Purchase "AGAINST THE ODDS" on Amazon by clicking HERE or the book image.
Find out about Upcoming Events at Finist and The Owl by clicking the logo.