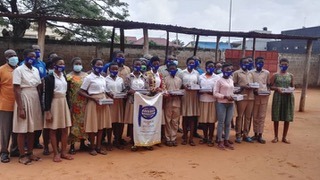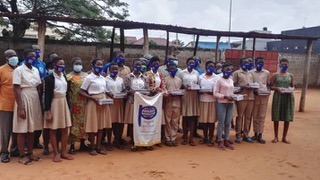 Connections: Delaware and Togo School and Village Project
On January 20, 2022,
We made a visit to the village of ATTI SETEKPE, where our village
empowerment project through farming is ongoing since October, 2021, as informed you on Monday.
The project has started with the cultivation of 60 metres square of Tomatoes production and cassava are ongoing.
On our arrival, we went to the project site and impressingly, the plants are growing well despite the dry season that we are now.
We participated in the harvest of some of the fruits that are ready for harvesting as you can see in the photos.
The tomatoes have grown well and bear good fruits.
We are impressed of the project and preparing to move on with the production with the cultivation of different crops
in the upcoming major farming season starting from April this year.
We shall keep on updating you from time to time as usual.
Thank you,
Peace through understanding.
Newlove
A letter from our PTPI colleagues in Togo, Africa
Dear Ed, Jean and Everyone with PTPI Delaware Chapter,
I am very happy to share our scholarships and school supplies project for orphans and needy children with you. I hope you are all doing well. We are doing well and have been very busy preparing for the first phase of our annual scholarships and school supplies projects. I am very happy to share the updates and photos of the project with you which was done on June 24, 2021 at the College d'Enseignement General de Tokoin Wuiti in the Republic of Togo (COLLEGE OF GENERAL EDUCATION) of which 20 needy children benefited for the project which include 12 girls and 8 boys. The objectives of this project are to help support education for orphans and needy children whose parents cannot afford to pay their fees due to poverty or children who lost their parents and do not have anyone to support their education. This project so far has supported over 160 children in this school as well as children from other schools in different community schools who also benefit from our project annually. We believe by joining hands together from all over the world, we can continue to make a greater impact in the lives of needy people as we continue to promote our noble organization PTPI.
Our sincerest thanks go to all our supporters who have contributed towards this project.
We also send our sincerest thanks to all the staff and the management team of PTPI for all their support. Together we are making the world a better place for all.
I wish you all a wonderful day,
Newlove Atiso Bobson
President PTPI Togo Chapter
West Africa Support
Thank You from PTPI Togo Chapter
See Below PTPDE Partners Through the Years