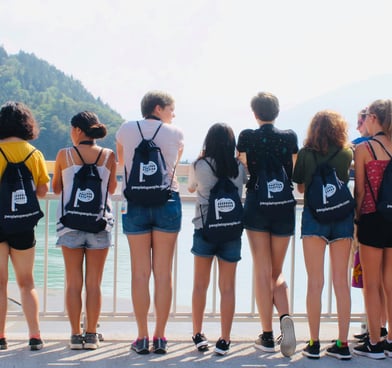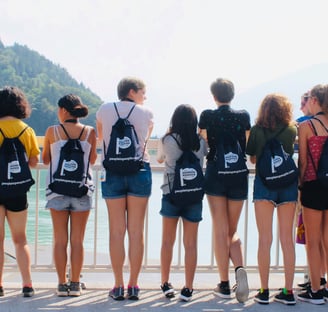 Our immersive travel programs turn the world into a classroom, creating an educational and inspirational experience for middle, high school and college students.
THE PEOPLE TO PEOPLE DIFFERENCE
What Sets Us Apart:
More Than Sightseeing. We provide high-quality programs that go far beyond just sightseeing. We connect you to local students, families and dignitaries, and offer you exclusive opportunities to get to know the local culture.
Community Service. You will spend time giving back to a community while working alongside local peers. You'll earn a certificate for at least 10 hours of community service.
Leadership Skills. We offer outdoor team-building and leadership activities on all of our programs. These activities will help you discover new strengths and confidence.
New Friendships. Most of our students join our programs independently. It's a great opportunity for you to step outside your comfort zone and meet new friends from all over the US and abroad.
For many years American students have traveled abroad on visits arranged by the People to People Student Ambassador National Office. At the beginning of the school year, a representative from the National Office speaks to students to introduce the idea of travel with People to People International. Individual interviews with local delegation leaders who travel with the students also take place. Orientation meetings acquaint the students with the geography, history, government, and culture of the places they will visit. This helps them develop civic awareness, citizenship, and other skills to prepare them to become proud Student Ambassadors.
The student travel program is currently on hold due to Covid 19.
Parents and teachers wishing more information should visit this link: www. https://www.peopletopeople.com/ or contact ECE International directly.
ECE International – Licensed Operator of People to People International Student Travel Programs Worldwide
821 West Second Avenue
Spokane, Washington 99201 USA
US phone number: 1.844.359.2020 US